Micro Measurement Laboratories will participate in PDA Europe: Visual Inspection Forum this week!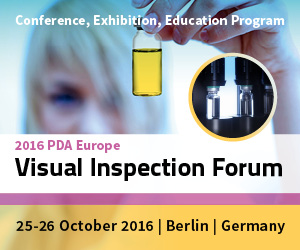 The conference topics revolve around Visual Inspection of Parenteral Drugs, which continues to be an essential quality assurance element for manufacturers.  We are pleased to have the opportunity to learn more about this topic and share our knowledge.
Particulate contamination expert Mark Berdovich will give a talk regarding MML's progress and the challenges associated with developing a visual inspection standard for protein aggregates; additionally, Mark will present an educational case study poster to show how gathering data beyond what is required by regulators for visible particles provides our clients necessary insights for monitoring particulate contamination in their products.
Plus, if you are attending the conference and want to discuss MML's work or talk about visual inspection in your application, come talk to us in booth #18.